COMPANY
Profile
CASFIL is a manufacturer of flexible films for packaging, with a leading position in Portugal and a strong export activity. We have our production sites of 55.000m2 of covered area in Portugal, in Aves and Santo Tirso.
By optimizing and upgrading our technologies and expanding our production capacity, we are able to offer a wide range of flexible films of BOPP (bioriented polypropylene), CPP (cast polypropylene), LLDPE (linear low density polyethylene), LDPE (low density polyethylene) and medium and high barrier, which fulfil the packaging industry needs in general, including the food sector.
An agile and multilingual customer service team, supported by experienced technical and R&D professionals, look forward to assisting your requests.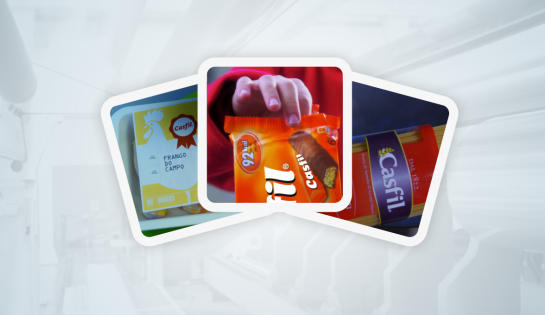 Quality, Food Safety and Sustainability Policy
Casfil's mission is to develop and produce packaging materials that provide our customers with more sustainable and safe solutions for the conservation and distribution of their products. We are committed to continuing to be a reference in the design, development and production of flexible plastic films and packaging.
We are committed to:
Achieving a high level of satisfaction for our customers and other stakeholders through highly rigorous practices, ensuring the supply of quality, safe and authentic products that comply with specifications.

Valuing and developing a sustainable organization through the continuous investment in improving our products and processes, promoting the efficient use of the resources and contributing to the circular economy.

Promote the competence and satisfaction of the employees, involving and aligning everyone in the continuous improvement of the culture of quality, food safety and safety at work.

Ensure the communication of accurate and relevant information, internally and externally, in line with the applicable legal, regulatory and security requirements.