COMPANY
Profile
CASFIL is a manufacturer of flexible films for packaging, with a leading position in Portugal and a strong export activity.
We have our production sites of 55.000m2 of covered area in Portugal, in Aves and Santo Tirso.
By optimizing and upgrading our technologies and expanding our production capacity, we are able to offer a wide range of flexible films of BOPP (bioriented polypropylene), CPP (cast polypropylene), LLDPE (linear low density polyethylene), LDPE (low density polyethylene) and medium and high barrier, which fulfil the packaging industry needs in general, including the food sector.
An agile and multilingual customer service team, supported by experienced technical and R&D professionals, look forward to assisting your requests.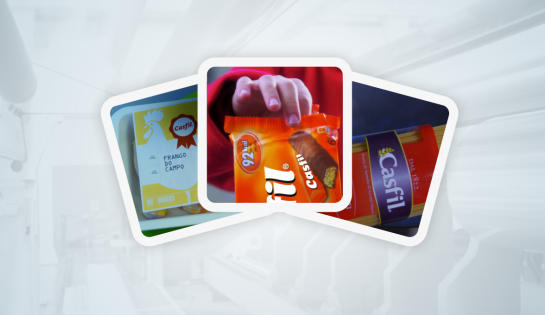 Mission and Vision
Mission
To manufacture packaging that offers our customers a safe solution for the preservation and distribution of their products.
Vision
To be a reference in the design, development and production of flexible films and packaging.
We are committed with the following goals:
Continuous improvement of our products and processes, allowing a safe use in the food industry.
The satisfaction of our customers and other interested parties.
Reduction of production costs.
Sustainable development.
Promote the skills and satisfaction of our employees, so that everyone is involved in the fulfilment of the company's goals.
Ensure internal and external communication with the relevant entities in the food chain, namely employees, customers, suppliers and competent authorities, transmitting the legal, regulatory and safety requirements applicable to our products.